Cosmetics Logo Design Made Simple
Create a unique cosmetics logo in minutes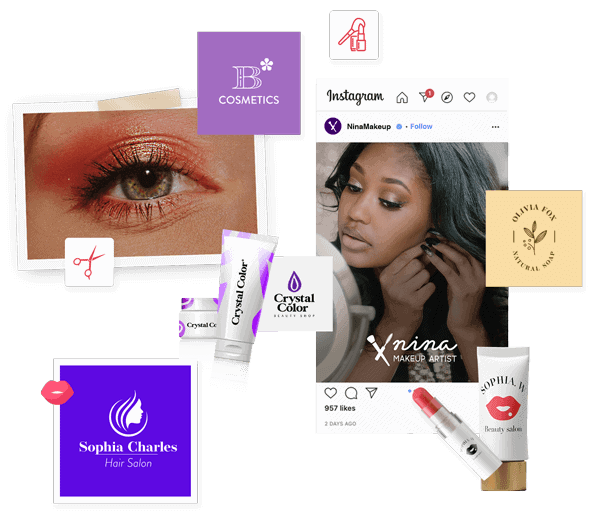 Design a free logo for your cosmetics, makeup artistry, or personal grooming business with Tailor Brands logo maker! We'll combine your input with our software's huge database of graphical design elements to create a logo that communicates the beauty of your brand. Your professional logo will be created from scratch in just minutes.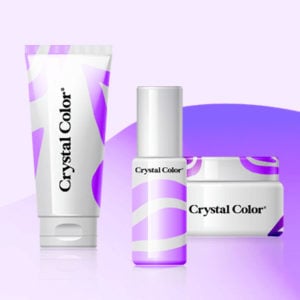 Why Do you Need a Cosmetics Logo?
There are several reasons to focus on building a strong cosmetics brand, starting with your logo:
It can build brand recognition across multiple marketing channels. Your logo is the most outward-facing aspect of your brand, and the easiest to circulate. A logo that clearly communicates your values helps you quickly build a brand identity that is usable in any format and location.
It gives you a unique identity that defines your brand personality. Logos are useful for expressing your values through symbolism and different elements. Developing a unique design that properly conveys your identity can provide you with a distinct personality that helps customers differentiate your service from others available.
It helps you stand out from the rest. In an industry where many competitors sell comparable products and services, your brand identity represents a clear opportunity to stand out from the crowd. A creative logo can differentiate you from rivals and solidify your position in a saturated market.
How to make your own cosmetics logo
Create your cosmetics logo in two minutes, simply by entering your business name and tagline (if relevant) and clicking Design.
Tell us a little about your cosmetics business,
select a logo type,
and choose the fonts you love, so we can create the perfect logo for your brand!
Make adjustments and tweaks with our logo editor to bring your vision to life.
You can play with fonts, colors, and logo layout – no design skills necessary! 
Cosmetics Logos for Inspiration
Design Your Custom-Made Logo Instantly
Cosmetics Logo Design Tips
A major component contributing to a good cosmetics logo is the choice of icons. An icon helps associate your brand with a specific image and gives consumers a visual anchor to your company. It also creates an uncomplicated way to add your branding across media channels. Here are some aspects to consider when choosing an icon:
Your logo should be clear and scalable. Logos are placed in a variety of marketing materials and products of varied sizes. Your icon should be designed in a way to make it easy to resize without losing legibility and easy recognition.
Your icon should work vertically and horizontally, and work by itself. In some cases, you may choose to simply add your icon to your branding without text. In these situations, it's important to consider if your icon is unique and recognizable enough to achieve the same impact as your full wordmark or emblem.
You don't always need an icon. Many cosmetics brands choose to stick with a letter or wordmark exclusively. Sometimes, having a name is more useful than choosing an icon that could distract from your brand or confuse your audiences. Companies like Lancôme, Estee Lauder, and Clinique have built strong identities out of wordmarks.
Cosmetics logos generally value fonts that are clean and simple, so they will use fonts that stay closer to the serif and sans serif families, as opposed to formal or even casual scripts. Some common fonts used in cosmetics logos include:
Gotham/Adobe Garamond: This is one of the more classic serif fonts, featuring a clean aesthetic and slight flourishes. 
Brandon Texts: The soft and narrow lines of this sans serif type provide an understated but timeless look. 
Helvetica Neue: This Helvetica combines the best of both worlds, with slight serifs on letters for a delicate accent and a clean straight look. 
Optima: A delicate sans serif type, Optima gives you a polished and chic look that doesn't sacrifice practicality.
Avant Garde Gothic: Another font from the Gothic family, Avant Garde font conveys a sense of understated elegance.
Univers Narrow: Unlike many cosmetics logo fonts, Univers Narrow focuses on a very thin and spaced look that provides a great balance against negative space. The lines can be made heavier without affecting legibility and still provide an elegant look.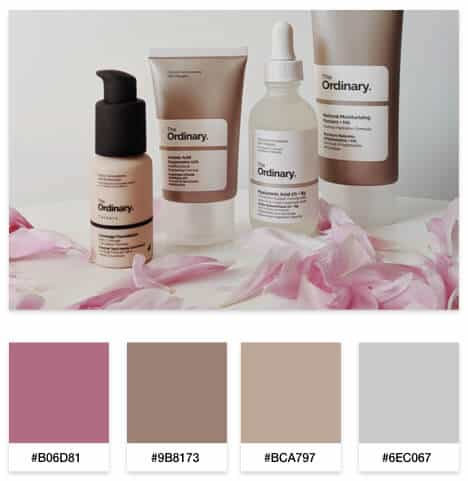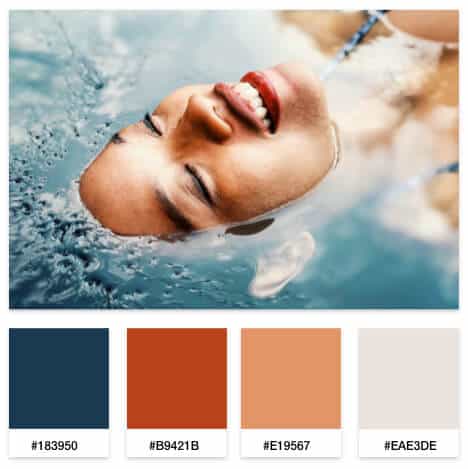 Although it may seem like your logo should be bold and colorful, most cosmetics brands prefer understated hues such as black and white. Even so, the choice of colors is meant to impart your company's values. Depending on your brand's personality, your choice of colors could change. When selecting your color palette, there are two aspects you should consider:
Your audience's age. Cosmetics are used by a broad range of people of all ages and demographic backgrounds. This is a crucial component of your decision-making process because even the most inclusive brands have a specific target in mind. Younger age groups may prefer bolder brands that emphasize a fun, carefree look, while older demographics may prefer elegant, understated shades.
Your brand's personality. A logo is a visual representation of your company's values and personality. If you want to project a fun-loving and brash persona, choosing loud and bold colors like reds, yellows, and bright purples may be a smart move. If you are projecting a sense of sophistication and elegance, colder colors like light purples, blues, and blacks are preferable.
Determining your logo layout is the last step in creating the perfect cosmetics logo design. At this stage, you should be thinking about how and where you want to use your logo when branding your business, as this will affect which logo layout is the best for you. Realize that no matter which layout you choose, it should be versatile enough to fit across several mediums. That said, you'll want to consider these specific scenarios as well: 
Product packaging: Whether on the side of an eye shadow palette or emblazoned on a bottle of hand cream, your logo needs to scale well across your products and packaging. A large, centered icon directly over your business name could work well for this kind of branding, and you may want to consider just using your icon over some of your smaller products. 

Business cards: Having well-designed business cards on hand is key for staying memorable and getting new customers to come back. Here, your logo and business name needs to be clearly visible in small print, so you may want your icon to be smaller than your business name and sit on the side of the text. 
Website and social media: Your digital presence is vital as a cosmetics business owner, especially if you want new customers to find you on Google or through social media tags. Because of this, make sure that whichever layout you choose for print looks equally as good across digital channels, and that the resolution isn't grainy or blurry to the eye.
Design Your Cosmetics Logo Instantly