Create a delicious bakery logo in less than 3 minutes.
With Tailor Brands logo maker it's easy and fun!
Creating your own delicious bakery logo is a piece of cake. If you want a logo that will turn heads and make mouths drools, then follow our logo design recipe and you'll produce a logo that's good enough to eat.
We've got plenty of tasty tips and edible ideas so you can bake up a stunning logo that perfectly sums up your business and delicious eats.
Whether you're a bakery selling bread, cupcakes, pies, or other scrumptious goodies, we'll show you how to choose the best icons, fonts, and colors so your logo will have customers barging through your doors.
Ready to make a yummy bakery logo that stands out?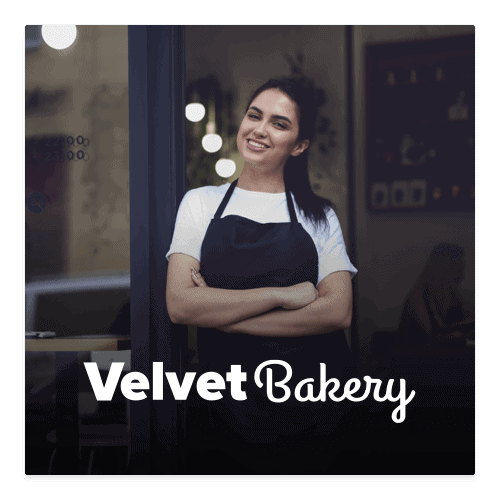 Using an Icon in your logo isn't a must. But what better way to show off the taste and smell of your bakery goods than with a deliciousness icon?
This doesn't mean you can choose just any icon and slap it on your logo. First, decide the specialization of your bakery. Is it cupcakes, doughnuts, pies, french baguettes, or an assortment of baked goods?
And does your bakery use a particular style of baking, such as French or Italian? You want your icon to show off your positive baking traits easily and also to set yourself apart from your competition.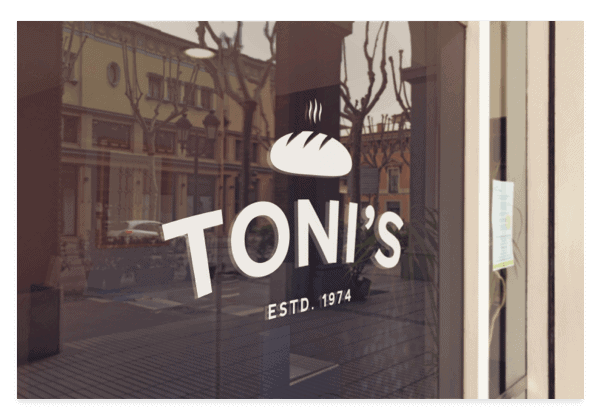 If your bakery doesn't specialize in just one thing, or you don't want to narrow your logo down too much. Then you can include popular baking tools and utensils, such as a chef's hat, an apron, a bakery box, or a rolling pin. Just make sure that if do you go down this path, that your chosen item is easy to mark as a baking specific item.
No matter which icon you decide to roll with, what's crucial is that your logo separates you from your competition in the baking industry, and it helps if your image tickles those taste buds.
Fonts play an essential role in your bakery logo design. Did you know that choosing a script font, serif font, sans serif font, or a decorative-style font brings out different emotions and messages to your bakery customers?
It's true! You can bring out a sense of fun, elegance, or even seriousness, depending on your font and use of italics and bolding.
But, unless you're a font designer (someone who trains in creating new fonts and using fonts), then a lot of this will sound like typography jargon. And most of us can't picture the difference between a serif font and a sans-serif font without seeing them side by side.

Which is why you should experiment as much as possible with different fonts. Only by experimenting will you be able to nail down the perfect font that fits your baking business.
Be sure to choose a font that's easy to read, and you can use it across multiple branding formats. This means you can use it with your Facebook and Instagram posts, as well as print it out on your very own baking aprons and even baking tools!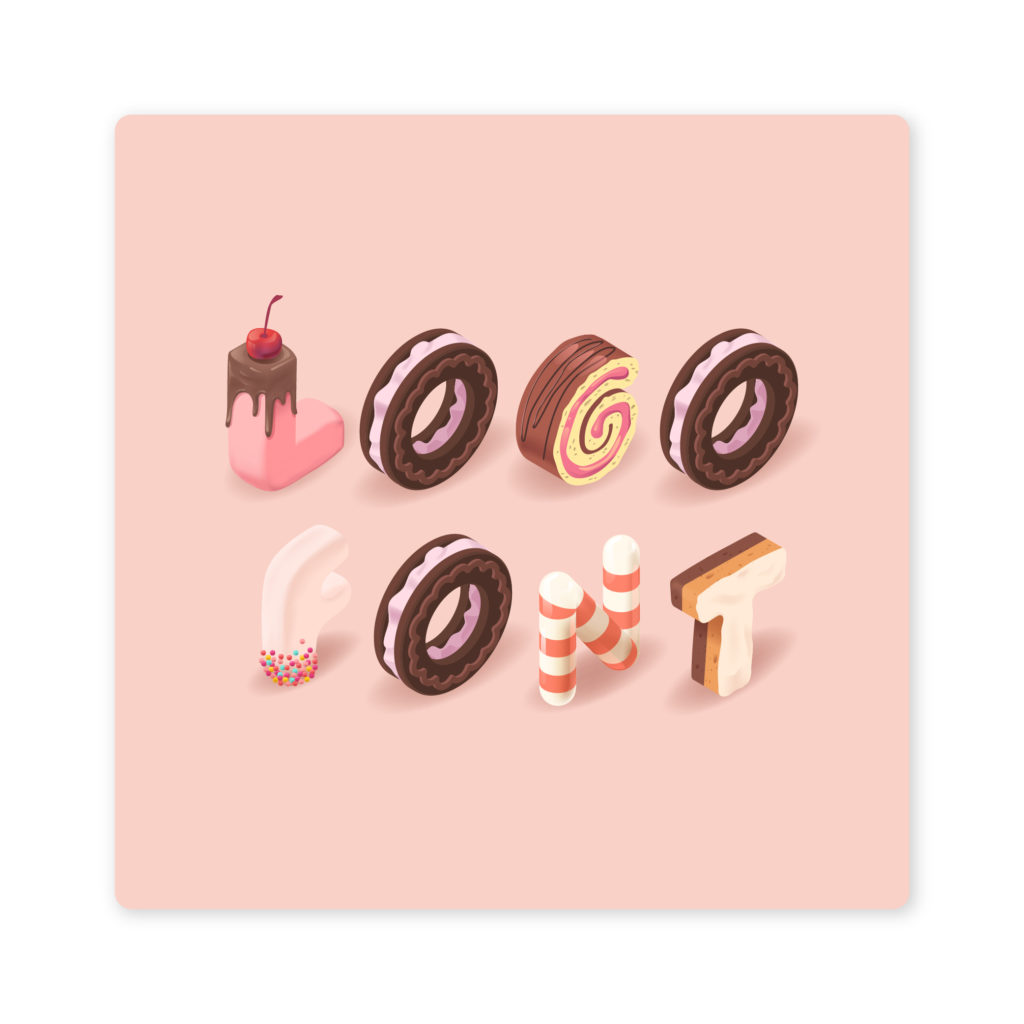 Set the right mood by choosing a fantastic color palette that sets mouths drooling and taste buds tingling. Your use of colors will also make all the difference between creating a memorable logo, or a logo that won't get you noticed. If it can't stick out from the crowd and catch your audience's attention, then you'll need to try again.
Colors also have a serious psychological impact on your audience, and it can either strengthen your core message or weaken it, depending on the mix of colors and the shade you use.

We recommend staying away from dark and somber colors as much as possible, as your bakery logo should represent your freshness and positivity when smelling a freshly baked loaf of bread, or eyeing a delightful looking cinnamon bun.
Make your logo eye-catching and warm by using bright colors such as fresh oranges, lip-smacking light browns, tasty blues, and other healthy colors, such as green and yellow.
You can, of course, apply darker colors, especially if you want to use them as a contrast to your lighter, more fun colors. But make sure that your logo doesn't appear dirty or drab, or no one will want to buy your baked goods from you.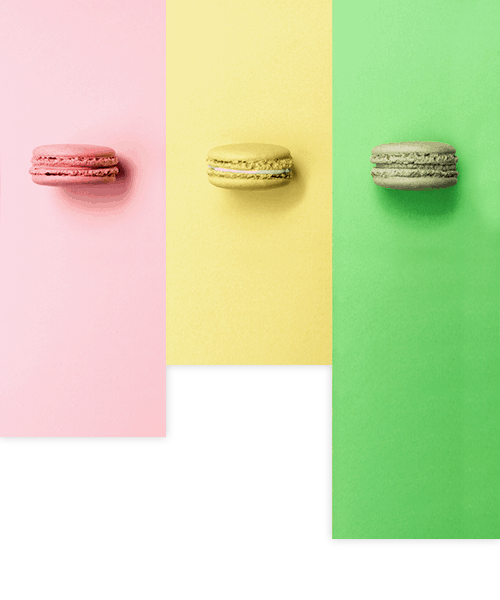 Design Your Custom-Made Logo Instantly
Common Questions About Bakery Logos

1. How do I create my own bakery logo?


With our online logo maker, we do all the heavy lifting for you. You don't need any professional design know-how. We're your very own graphic designer! 

Just enter your basic business information and design requests into our short design brief, such as your name, and what kind of bakery you are. Then decide whether you want to include an icon or have your initials in the logo. Lastly, choose your preferred font style.
 
Our AI-algorithm logo will do the rest for you! From start to finish, you'll have your very own baking logo in 5 minutes or less.
2. Will it cost me money to create a bakery logo?


Creating a logo online
with Tailor Brands is entirely free. After filling in your design brief, you'll receive unlimited design ideas based on your baking business.
 
And you can customize each and every one of them. Meaning you can change the layout, fonts, colors, and icons until you're 100% happy with the design.
You only need to pay when you're ready to download and use your bakery logo.
Should I include a tagline with my bakery logo?

It can be tempting to add a catchy or funny tagline to your bakery logo. But you should only do so if it will add value. If it will help with your branding or to attract new customers, then go for it. But don't feel like you must have a tagline because everyone else has one. If your tagline is low-quality and meaningless, it may end up hurting your baking brand!
3. Can I use my bakery logo on items such as stationery?

Are doughnuts round with a hole in the middle? Of course you can! You can download and use your logo wherever you wish, and a big part of our logo design process is letting you view your logo in all kinds of different real-world examples, such as on business cards or t-shirts.
 
Just be sure that your logo is still easy to read and viewable if you scale it down.
4. Help! I don't know what baking icon to use with my logo

Don't worry! If you can't decide what image to use, we've got the perfect advice for you.
First of all, if you're struggling to choose a baking icon, then choose something general and non-specific. So instead of a cupcake icon, choose an apron, chefs hat, or even an oven door to represent your business. You can also animate it by adding lines to make it appear hot.
 
The second piece of advice is to ask your friends, family, or even customers about what they think. They'll give you valuable feedback on which icon you should use with your bakery logo.